SEA-H2X
South East Asia, Hainan - Hong Kong Express Cable System
irix is part of the consortium that will construct and operate the South East Asia, Hainan - Hong Kong Express Cable System (SEA-H2X), a new submarine cable system that will connect Hong Kong SAR China, Hainan China, Philippines, Thailand, East Malaysia and Singapore, with options to extend to Vietnam, Cambodia, West Malaysia and Indonesia.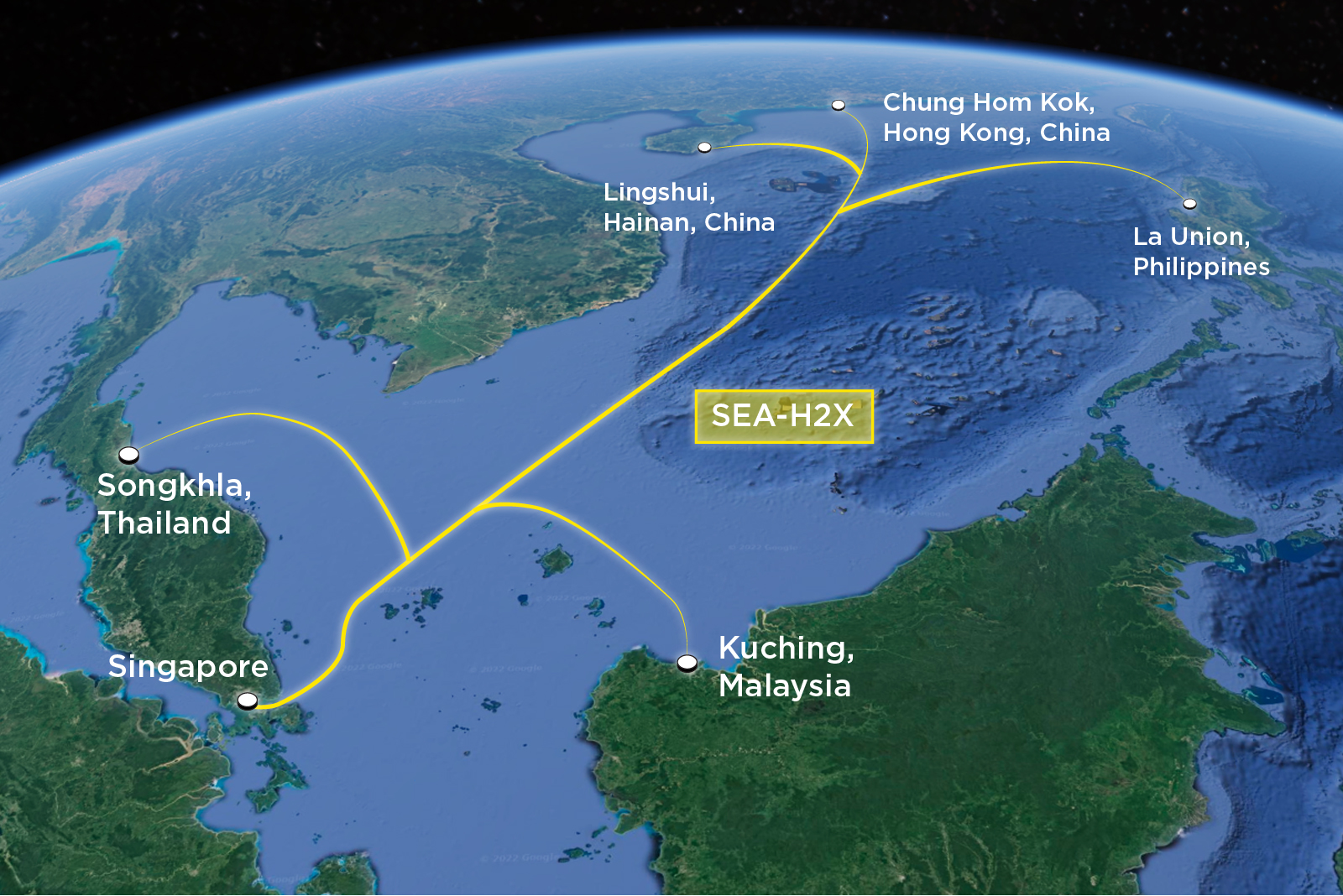 Estimated to be approximately 5,000 kilometers in length, spanning between Hong Kong SAR and Singapore, the SEA-H2X cable will consist of at least 8-fiber pairs with a design capacity of 160 Tbps. Employing state-of-the-art optical submarine transmission equipment, this high-performance connection will provide high-speed and low-latency, data connections for customers within the Regional Comprehensive Economic Partnership (RCEP) region, in preparation for the impending 5G era.
The SEA-H2X cable will land at the Cable Landing Station & irix DC @ Santubong 1 in Santubong, Kuching, and is targeted to be ready for service in 2024.