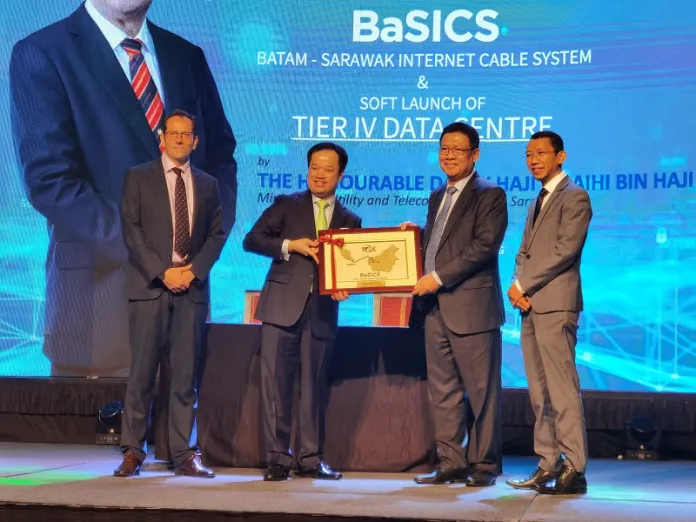 KUCHING, Sept 6: Sarawak's first 700km-submarine cable system via Batam, Indonesia which forms a data superhighway and its Tier IV Data Centre in Santubong, the only one in Malaysia with zero downtime, will play a major role in Sarawak's digital transformation, especially to improve and provide high speed Internet connectivity across the length and breath of the State including in rural areas.
Minister of Utility and Telecommunication Datuk Julaihi Narawi emphasised this during the launching of both the Batam Sarawak Internet Cable System (BaSICs) and Santubong Date Centre which have been completed by a Kuching-based telecommunication company, irix, at Borneo Convention Centre Kuching (BCCK) here today.
"For Sarawak to realise its vision to become an advanced, developed and high income State by 2030, the whole of Sarawak must be fully connected."